User-Driven Design
Our Flagship offering has come a long way since its inception in 2014. After many iterations and design updates, our custom Leather Radio Straps where born. Our priority on all of our offerings is to ensure they will stand up to a careers worth of abuse, and to look good doing it! Our Radio Strap design and assembly methods ensure for an item that can be maintained fully by the user, and comes with a lifetime warranty on all hardware.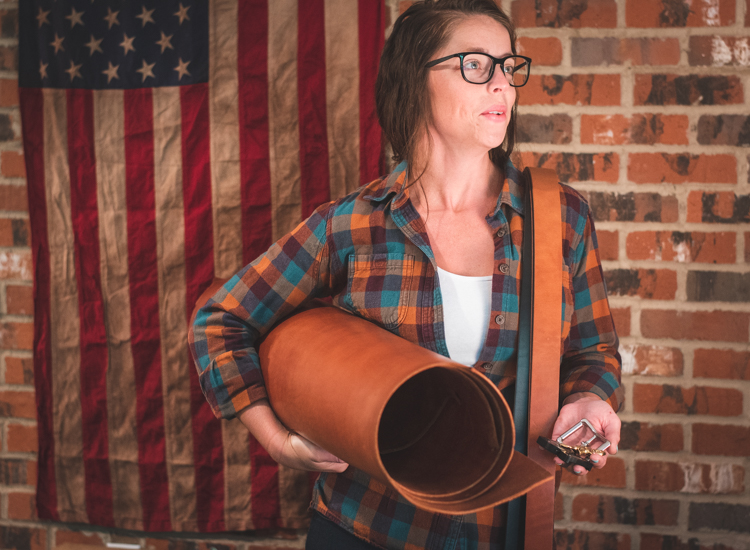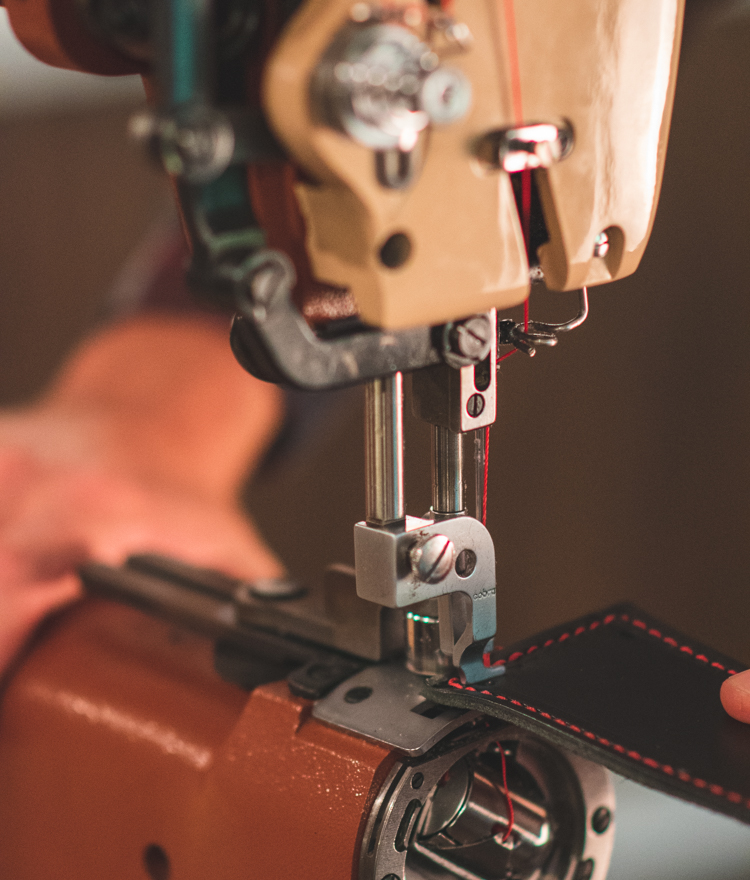 Premium Materials
The foundation for all of our handcrafted goods is in the sourcing of premium materials. Using all Vegetable Tanned Leathers, ranging from natural veg tan, to drum dyed bridle, coming in at a stout 12/14oz thickness, with our standard radio strap width of 1.5″ wide. Our hardwares are sourced based on being the most durable on the current market, making our Radio Straps bomb proof from the ground up. Due to the rigors of the profession these handcrafted goods will endure, material selection is pivotal.
Stitching Details
Precise, heavy duty bonded threads ensure for an outstanding bold look, as well as the added benefits of extra strength and rigidity to our leather goods. Offering a wide range of thread colors, as well as single or double stitched variations, we have something to match everyones style! Looking for something more stout, be sure to add calf lining, which is a glued and sewn layer of calf skin placed on the inside of the strap. This gives the strap an additional layer of rigidity as well as a soft feel for the user.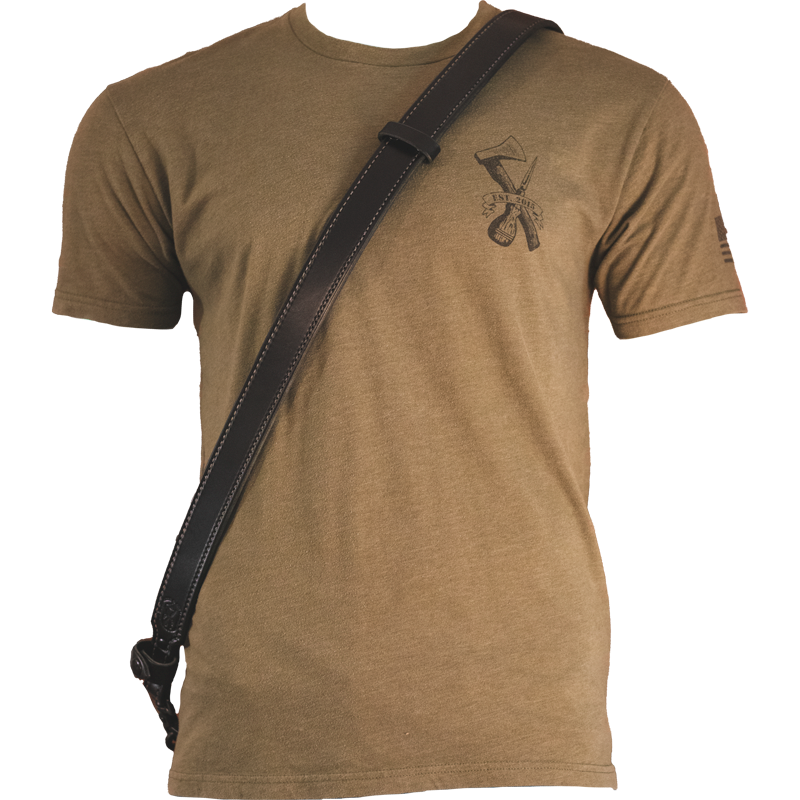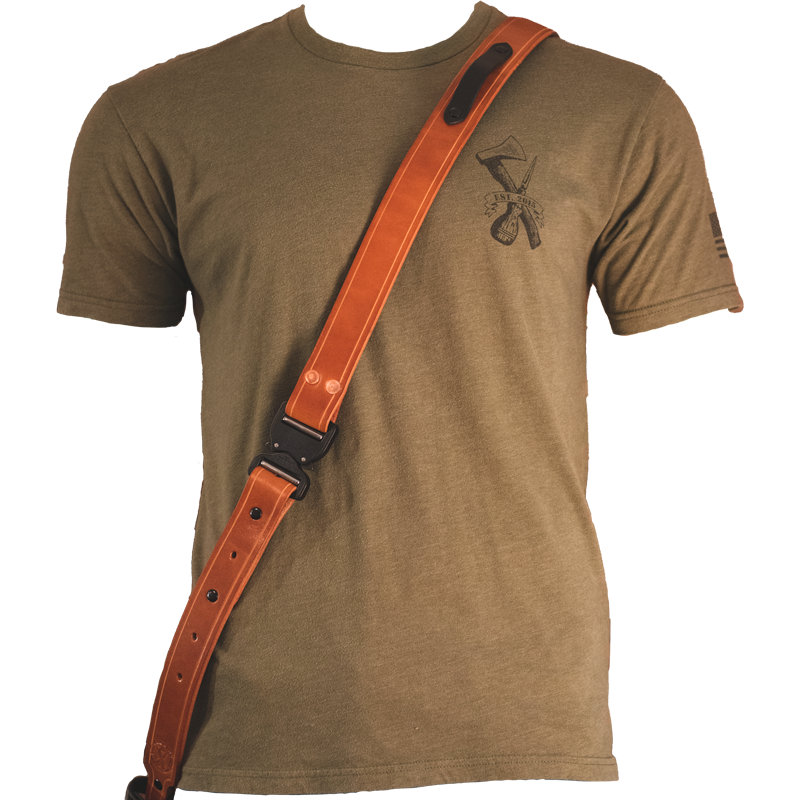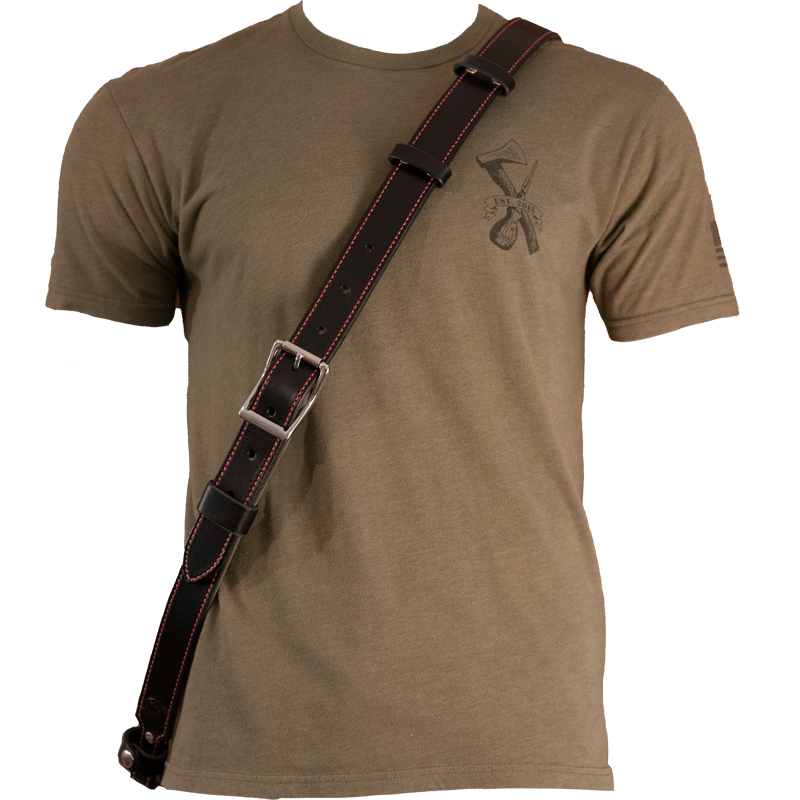 Complete Customization
(Stamping, Paint, Laser Engraving)
Whether you design a Non-Stitched Radio Strap with no stamping, or a Stitched Radio Strap with stamping on all available spaces, the customization choices are abundant. With a huge variety of paint colors, and paint scheme variations ranging from outline only, all the way to a fully custom Flag Themed paint job, your imagination is the limiting factor. In house laser engraving services allows for direct engraving to your customized goods, as well as custom stamp services to turn your favorite image into a stamp for any item you choose.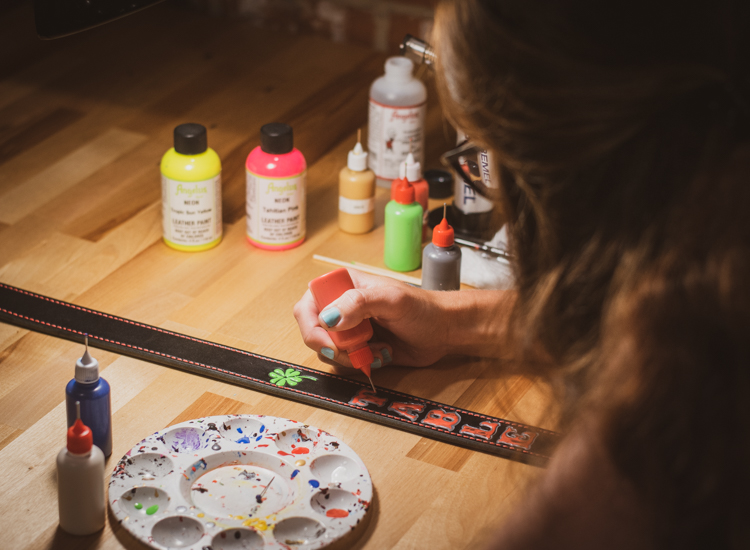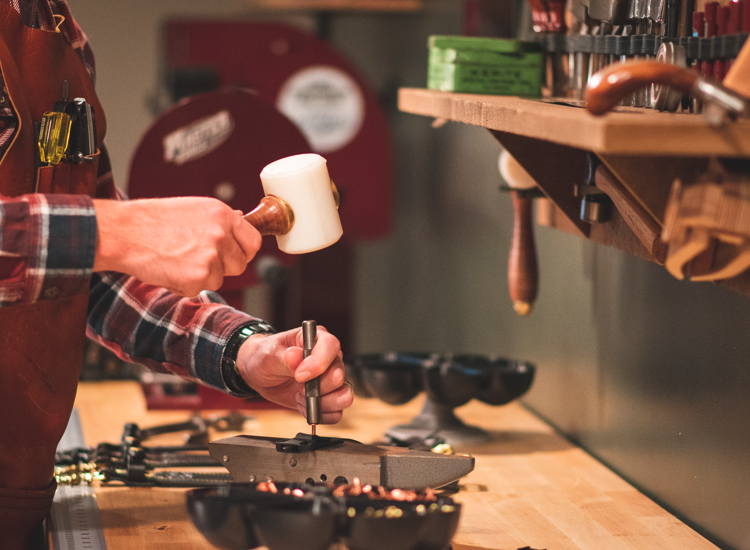 Long Lasting Durability
Our ethos of being Handcrafted with Pride, Tradition, and integrity are truly important to us! With the combination of a user driven design, and premium material sourcing, how long our items will last is a top priority. We strive to provide you with a premium handcrafted good that will be ready for whatever you throw at it. With a little TLC when needed, and a Lifetime Warranty on all hardwares, you have a team that stands behind what you are wearing.